Sofa-bed in the living room of Villa Cao Gia Chi Bao has a modern design that integrates the function of making a very large & comfortable bed (for 2-3 adults). If families or groups need more space to sleep, the sofa-bed in the living room is very convenient.
Quantity: 1 room
2-3 persons
Bed type: 1 Sofa-bed – King-size (2m2 – 2m2)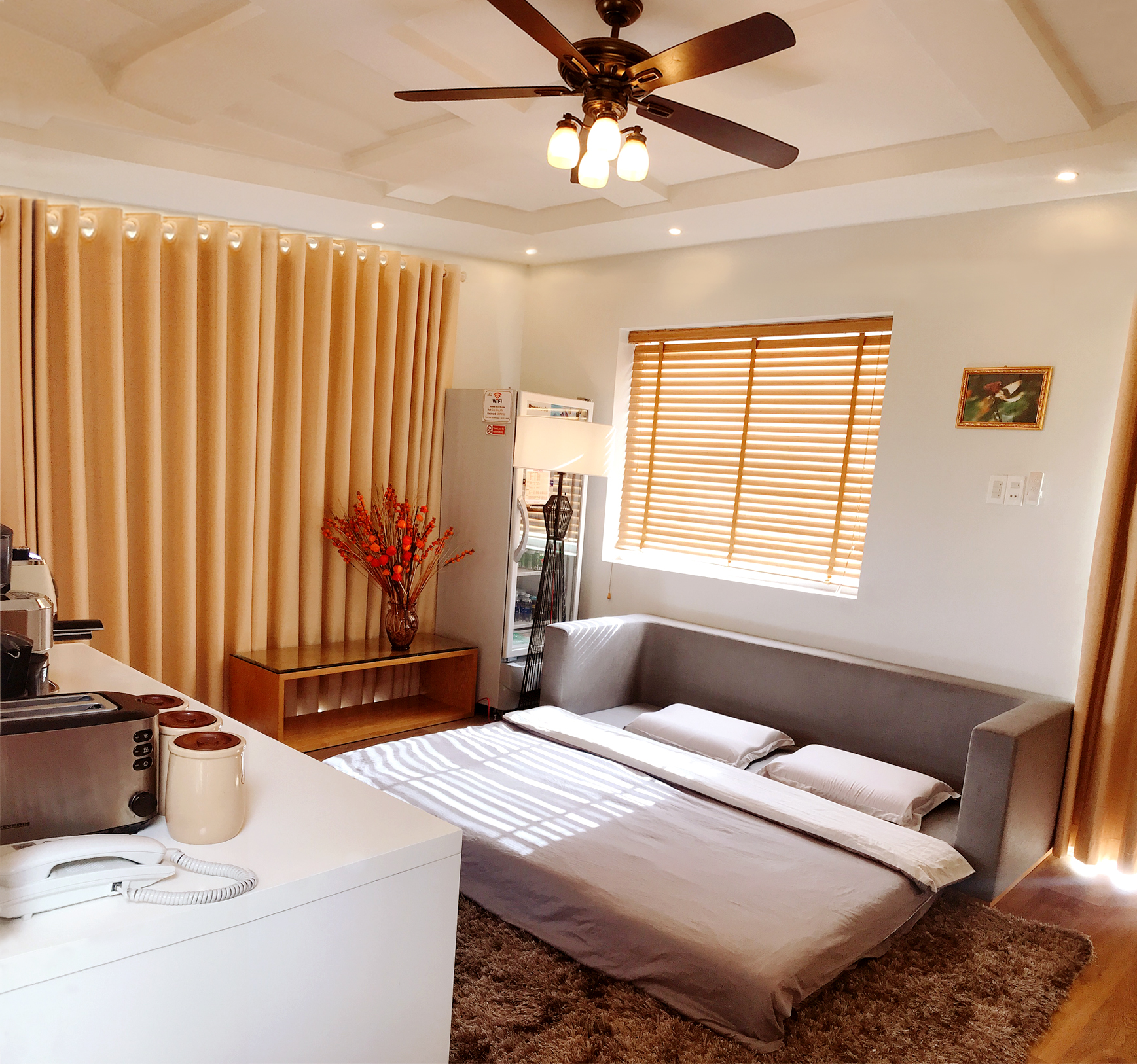 Room equipment:
♦ Heater.
♦ Large Mattres (1m8-2m0).
♦ Flat TV with large size 42"
♦ Interner available
♦ Standing Fan, Reading Lights.
♦ Clothes Hanger, Hairdryer
♦ Shower Gel, Shampoo, Hand Soap, Bath Towel, Toothbrush, Toothpaste, Comb,..
♦ Wood Floor
♦ Bedroom with large windown, balcony, view beautiful valley & garden.