Living Room is also considered a focal point in the villa, where guests can appreciate the aesthetic of the villa. So the living room has designed a unique style, very suitable for architectural space.
As a common space, not only full of modern amenities such as: coffee bean grinder (by machine & manual), coffee machine, coffee maker (by traditional coffee machine & filter), toaster, ,,,, which is a place for meetings or chats of group members or family.
In the living room, there is a mini bar for guests to chat and sip coffee, tea or wine as you like.
Living room at Villa Cao Gia Chi Bao are designed in an open architectural style connected to the kitchen & barbecue area. The living room has 2 main doors, one balcony door overlooking the valley view, the villa is equipped with a sun lounger on the balcony so visitors can catch the sun in the morning, one door facing the garden and can exit. Villa's side gate is very convenient for traveling if you have a lot of luggage.
In particular, the sofa-bed in the living room can take advantage of large groups of guests or those who want more private sleeping space to be comfortable, then we will prepare this sofa bed is just like a bed. sleep in the villa's other bedrooms.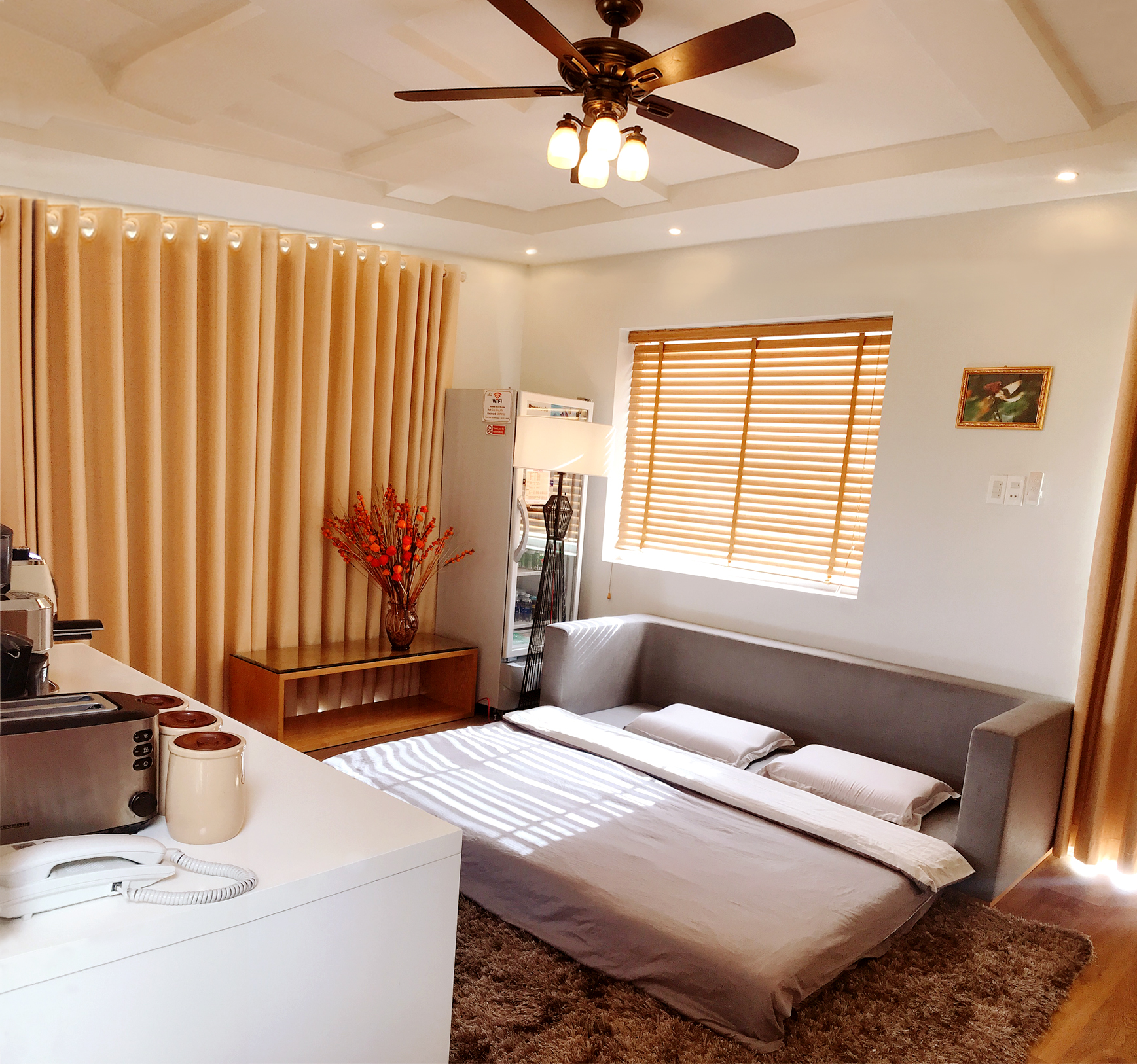 Details
Adults:

15

Children:

3

View:

Valley & Garden View

Size:

0m²

Bed Type:

01 Sofa bed
Availability